Chiropractor Matthew Jennings, DC
My first experience with Chiropractic care came as a freshman in undergraduate school at Shawnee State University. As a soccer player I was never afraid to go in for a challenge and this began to take a toll on my body. Half way through my freshman season I started experiencing low back pain; not wanting to miss any playing time I started seeing a local Chiropractor and after a few visits the pain was gone, and like many patients who start to feel better I dropped out of care. Fortunately, as I began lifting weights, my body became stronger and I developed a stable core, I didn't have any more issues during my collegiate career. However, after graduation, I began working in an automotive manufacturing factory standing on hard floors doing the same things over and over, and I started to develop neck pain, mid back pain, low back pain, and even carpal tunnel syndrome. My wife, tired of hearing me complain, set me up an appointment with her long-time family Chiropractor and we were able to resolve most of the issues without drugs or surgery. It was Dr. Scott Griffin, out of Carey, OH, that began talking to me about the importance of maintaining proper spinal health and pursuing Chiropractic as a career. Being an alumni of Palmer College of Chiropractic, Dr. Griffin highly recommended that if I was going to go to Chiropractic school I should go where Chiropractic began…Davenport, Iowa. So, In November 2004, my wife (Mariasa), our 2 boys (Logan and Conner) and I packed our things and headed across the Mississippi to begin a new chapter in our lives.
Along with my Chiropractic studies at Palmer, I had the privilege of working as an intern for Dr. Mitch Mally at Tri-Med Health and Wellness in Davenport, IA for 2 years. During this time I received advanced training in upper and lower extremity adjusting techniques, and in the diagnoses, treatment, rehabilitation, and prevention of carpal tunnel syndrome and assisted Dr. Mally teach his techniques to fellow students. Many people either overlook the importance of adjusting the extremities or are not adequately trained to do it. Because our entire body is connected, it is imperative to address underlying issues in the hands, shoulders, feet, and legs in order to for the body to be able to function at its optimal level. While at Palmer, I also worked as a clinical radiology intern and Chiropractic teaching assistant, was a member of the Sports Injury Club and part of Palmer's Sports Council. I was also the captain of the Palmer Men's Soccer Club for 3 years and helped lead the team to 2 Championships and 1 second place finish at the annual ChiroGames (an Olympic style event featuring the Chiropractic Schools from across the country).
To this day I love playing and watching soccer, and I know the only reason I am able to play as much and as competitively as I still do is because I  take care of my body with regular Chiropractic care (if your Chiropractor doesn't get adjusted…find a new Chiropractor!). I have had the honor of adjusting patients as young as 4 days old up to 94 years young and truly believe Chiropractic care along with proper nutrition and exercise can benefit everyone. One of my favorite quotes is…"Chiropractic doesn't add years to your life, but life to your years!" While most people seek Chiropractic care for things such as headaches and low back pain, starting Chiropractic maintenance care at a young age can help prevent problems as we get older!
---
Massage Therapist Mackenzie Sparks, LMT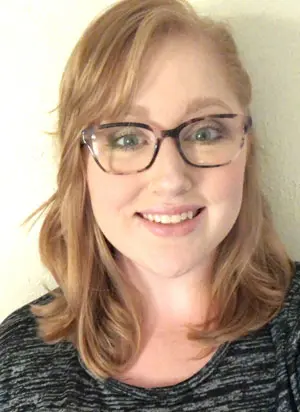 Mackenzie has been a Licensed Massage Therapist with the State of Ohio Medical Board since 2014 and specializes in Deep Tissue Massage, Therapeutic Massage and Relaxing Swedish Massage. Mackenzie uses a combination of modalities to produce a results-driven treatment that meets the specific needs of her clients. Mackenzie is passionate about helping others experience a higher quality of life with less pain and stress using the power of therapeutic touch. Mackenzie gives her clients personal attention and strives to build caring and therapeutic relationships with each one of them. Mackenzie and her husband, Azariah love to travel and spend time with their family and 6 fur-babies.